---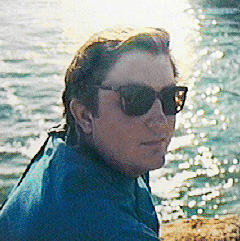 VLSI Engineer
Seagate Technology.
4585 Scotts Valley Drive
Scotts Valley, CA 95066
(408) 439-7357, FAX: (408) 438-4846
rumley@cdg.seagate.com
---
I escaped UCSC in 1990, and haven't left the Santa Cruz area.
Seagate is my third job in Scotts Valley, and I'm very tired of the same old Scotts Valley restraunts for lunch!
---
---

Things I obsess about
---
SOME LINKS
Ever wonder what the other side of Dilbert looks like? Or how about the inside of your monitor?
---
Some UCSC Friends
John Wendt
Did I know you, and you aren't listed? Let me know!
---

Email me at rumley@alumni.cse.ucsc.edu .
---