Josh L. Espinoza
jolespin[A|T]ucsc[.]edu
"Why does the eye see a thing more clearly in dreams than the imagination when awake?" Leonardo Da Vinci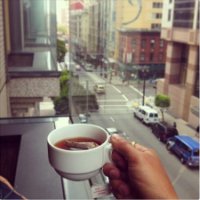 I am a graduate student aspiring toward a profession in studying synthetic biology, genomics, and post-transcriptional regulation through the lens of bioinformatics and cellular/molecular techniques. My primary research aim is to be a driving force behind the transition from genomics being solely a language used to explain life, into a programming language capable of generating new life.
Aside from research, I produce electronic music in Ableton Live using synthetic and acoustic instruments under the alias O.rka. I also contribute to Sioux Magazine by creating art, generating puzzles, and writing articles.
I graduated from San Diego State University with a B.S. in Cellular & Molecular Biology. I studied abroad in Auckland, New Zealand where I focused my research on the ecology of the local fauna. I was accepted into a stem cell internship through California Institute of Regenerative Medicine where I worked at UCSD with Miles F. Wilkinson as a Staff Research Assistant.
Articles:
iii . Arsenic Biochemistry
Publications:
Research:
| t | Principle Investigator | Institution | Research |
| --- | --- | --- | --- |
| Spring|Fall 2011 | Kevin Burns | SDSU | Ornithology |
| Fall 2011 | Steve Barlow | SDSU | Scanning Electron Microscopy |
| Spring 2012 | Scott Kelley & Liz Dinsdale | SDSU | Metagenomics Bioinformatics |
| 2012-2014 | Miles F. Wilkinson | UCSD | Stem Cells & ncRNA |
| Current | David Bernick | UCSC | Synthetic Biology |
Extraneous: